International show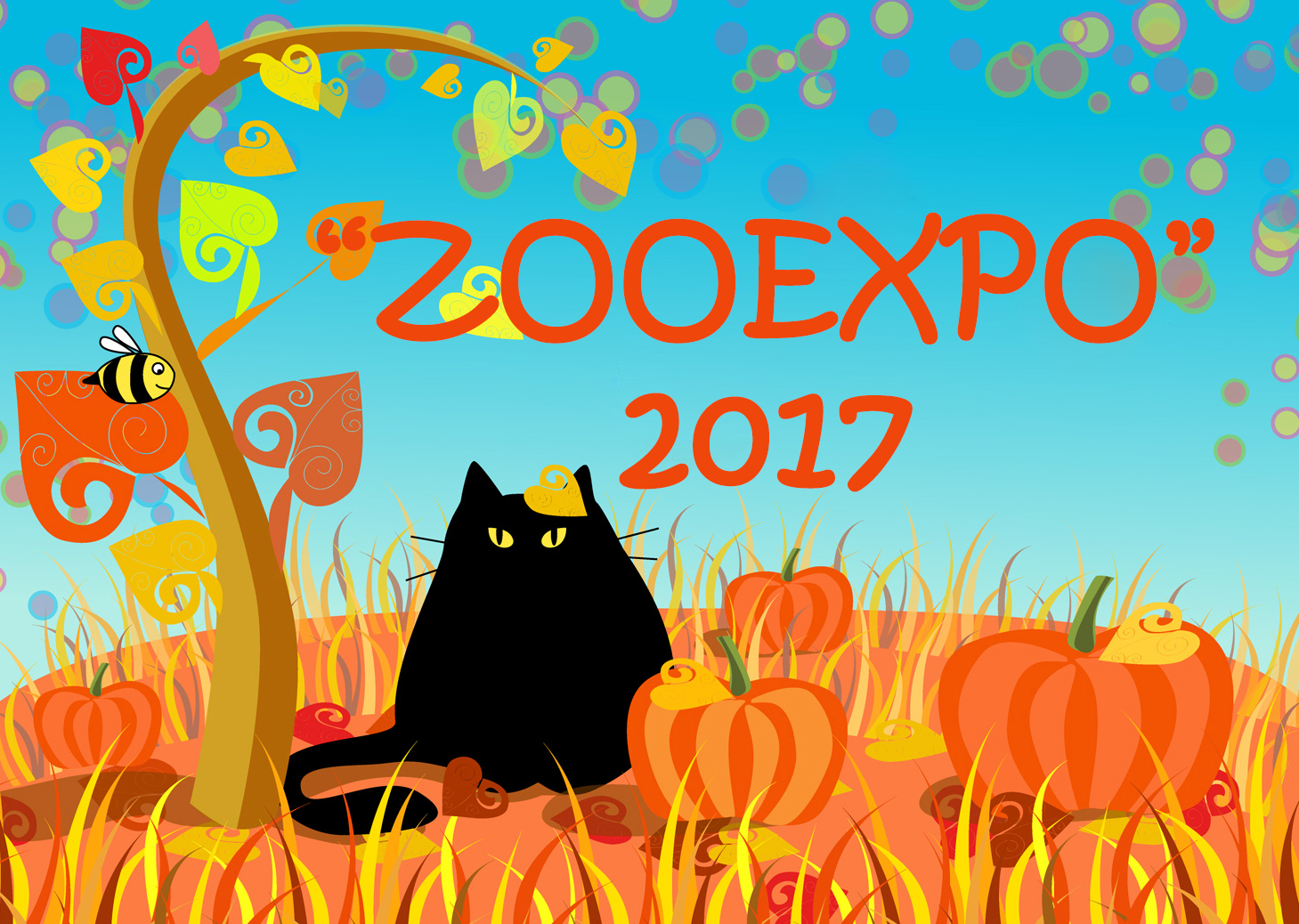 YOU ARE WELCOME TO PARTICIPATE IN THE BIGGEST ZOO SHOW "ZOOEXPO" IN RIGA!
September, 30 till Oktober, 01 2017
International Exibition Center "Kipsala", Riga, Latvia
WCF INTERNATIONAL CAT SHOW
"ZOOEXPO 2017"
License L#174097

Registration to exhibition is finished.
Every autum the company BT1 arranges the biggest Zoo Show in the International Exibition Center "Kipsala" (Ķīpsalas str. 8, Riga).
One of the main event in this Show is International Cat Show. Every cat owner is welcome to participate in this show for:
· Receiving the judgement from the high quality judges;
· Buying all necessary things for your cat and pays special exibition prize (cheeper than in zooshops);
· Finding new houses for your kittens, to make new contacts, in the honest competition to earn nice prises for your cat and yourself.
Our judges:
Anneliese Hackmann – WCF All round judge from Germany, the President of WCF.
Tamara Biryukova – WCF All round judge from Ukraine.
Tatyana Diatschuk - WCF all round judge from Ukraine.
Kamil Kolczynski – WCF all round judge from Poland.
Dr. Victor N. Zaalov - WCF all round judge from Israel, will be the first time in Latvia.
Vija Klučniece – WCF All Breed judge from Latvia, the President of LFA "Felimurs".

WE ARE WAITING FOR YOUR ENTRIES!
Cat show programm:
WCF rings:

Kitten & Junior
Adult
Neuter

Special shows:

Persian & Exotic
Forest cat
Scottish straight SH
Tabby show
Tortie show
Bicolour show
REGISTRATION FEES, EUR
July 19, 2017 till
August 23, 2017.

August 24, 2017 till
September 13, 2017

After September 14, 2017

(additional list)

WCF Rings

Special shows

For members of
LFA "Felimur"

25.00

30.00

40.00

10.00

No fee

For members
other clubs

40.00

50.00

60.00

15.00

10.00
· Starting with 3rd cat from the same breeder - 5.00 EUR discount
ATTENTION!
Please note that will not be possible to register your cat for the WCF ring and/or Special Show during the show.

Payment will be accepted in the show with a letter of guarantee or payment.
Registration fee due date – 10 September 2017.

Bank details:
Beneficiary: LFA "FELIMURS", #50008103741
Account:LV31HABA0551038089128
Bank: SWEDBANK AS
BIC/SWIFT code: HABALV22
Reference: Registration fees to Cat show "ZOOEXPO 2017"!
ATTENTION!

If, after submission of the application, occurs circumstances which make it impossible to participate in the exhibition, please inform the club immediately
by writing an e-mail to info@felimur.lv. By withdrawing participation in the exhibition by September 10, the participation fee is refund full amount.
If the participation is withdrawn after September 10th - the membership fee is not refunded, unless the veterinarian's certificate is presented,
then 75% of the participation fee is refunded.
YOU ARE WELCOME TO CAT SHOW "ZOOEXPO 2017"!
Elijas iela 21. 3 kab., Rīga. Теl.: + 371 67614819. E-pasts: info@felimur.lv
© 2007 Felimur. Made in Viakom.